Update: It is about to be voted on, for The Woodlands to become a city. All literature and news updates are asking everyone to vote against the incorporation of The Woodlands. I will soon do a new blog post addressing this vote.
Original post:
Hi friend, today I want to answer the popular question, "Is The Woodlands a city?" And the answer is very simple, no, it is not a city. So then what is it? It is a township housed in many different cities. It is mostly found in Spring, with a large chunk in Conroe, and Tomball, and a sliver in Magnolia.
If you are curious about The Township, what it is, and how it works..
What is the vision of The Township?
The Woodlands, our dynamic hometown within a natural forest, is known for its balance between man and nature. We are a thriving business community and a premier destination for visitors – a place where generations live, worship, work, learn and play. The Woodlands… …is a place where we feel safe and secure …achieves prosperity by promoting economic development and quality of life …cultivates the relationship between urban needs and George Mitchell's vision of environmental sustainability …provides premier services and activities, superior educational opportunities, a diversity of jobs, vibrant public spaces, integrated mobility options, public activities, cultural events and entertainment for all …is a place that welcomes everyone from everywhere to grow and thrive. To read the vision in full, modeled by George Mitchell the founder's vision, click here.
About The Woodlands
The Woodlands is located about 30 miles north of downtown Houston, Texas, The Woodlands officially began in 1974. The Woodlands is a master-planned community with approximately 118,000 residents and approximately 2,100 businesses. The Woodlands is well known for its extensive parks and recreation, golf, corporate headquarters, schools, places of worship, shopping, dining, hospitality, healthcare and much more. Today, there are 148 parks and 220 miles of hike and bike trails. For many years, various homeowner associations and special purpose districts provided services for residents and businesses. Read more about the background of The Woodlands.
Read more about the history of The Woodlands Township.
Tell me more about the master plan..
The Woodlands was developed in villages. Each village must following the covenants and restrictions laid out by The Township, but they also have their own associations. While every village pays an equal township tax, as part of their property taxes, there are no extra association fees, unless you are within a 55+ commuunity, condo association, or township association. To learn more about the village associations and their specific bylaws, click here.
For full community information with statistics, click here.
One of my favorite ways to learn a lot about The Woodland is via The Townships Q&A page, which can be found here.
Will The Woodlands ever become a city?
The Woodlands was built as an unincorporated master-planned community within Montgomery County and the extra-territorial jurisdiction of the City of Houston. This means that prior to 1999, the City of Houston had the ability to annex The Woodlands with a vote of the Houston City Council. Parts of The Woodlands were also built within the extra-territorial jurisdiction of the City of Conroe.
In 1999, an agreement was signed that in essence put a moratorium on the ability for Houston to annex The Woodlands and on the ability for The Woodlands to incorporate.
In late 2007, The Woodlands Township signed an agreement with the City of Houston, as well as the City of Conroe, that will allow The Woodlands to contribute to projects of regional and mutual benefit (such as better access to the Houston Medical Center or extending the Hardy Toll Road) in exchange for those cities releasing The Woodlands from potential annexation for a period of 50 years. This agreement gives The Woodlands freedom to determine its future governance once the moratorium agreement expires. Based on legal requirements related to these agreements, the earliest date that an election could be held to determine whether or not The Woodlands residents choose to become a city was May 2014.
In August 2012, The Woodlands Township Board of Directors adopted Resolution 011-12 related to the recent 18-month governance study and community outreach efforts. The resolution states that an incorporation election will be deferred indefinitely.Transition and Governance
But in 2019, The Woodlands Township approved transition agreements with Montomgery County elated to the future incorporation of the master planned community. A unanimous vote was taken during its regular Board of Directors meeting on Thursday, with all seven directors present for the vote.
"This provides a seamless transition if the residents choose to incorporate as the City of The Woodlands. These agreements are key to operationalizing transition plans and ensuring public safety and public works continue at the same levels of service we enjoy today." The Woodlands Township is currently conducting an Incorporation Planning Study to allow the Township to engage in dialogue related to the future governance of The Woodlands, and to determine if the Township will incorporate as a city in the future," stated Gordy Bunch, Township Chairman.
The study was never completed.
The agreement would provide that the existing Township law enforcement contract services would continue following incorporation and that the Township would transition 22.5 county funded positions to Township funding over a three-year funding phase in period following incorporation.
Due to the COVID-19 pandemic, the township directors voted to not place the issue on the November 3, 2020 ballot. The next deadline to place the issue on the ballot for a vote is November 2, 2021. If incorporation is placed on the ballot, voters will then decide on two questions which both much be approved: whether to incorporate into a city or not and whether or not to approve the proposed possible maximum property tax rate. If both are OK'd by residents, the process to become a city would begin soon after the election.
You won't just find us sharing our knowledge about The Woodlands and surrounding suburbs here on this website or YouTube, but also on our main website: https://byjoandco.com.
We are so happy you found our little corner of the interwebs. We look forward to y'all reaching out to us. We love to answer questions and welcome them. Recently we created some local maps, and you can download those by clicking the image/link above. Below, you will find an index of some very helpful information to assist you in learning more about the Houston suburbs. If you are relocating to our neck of the woods, we hope you reach out to us, because we would love to help you by being your local realtor and friend. Hugs, Jo.
Thoughtfully written for you by Jordan and the Jo & Co. Team.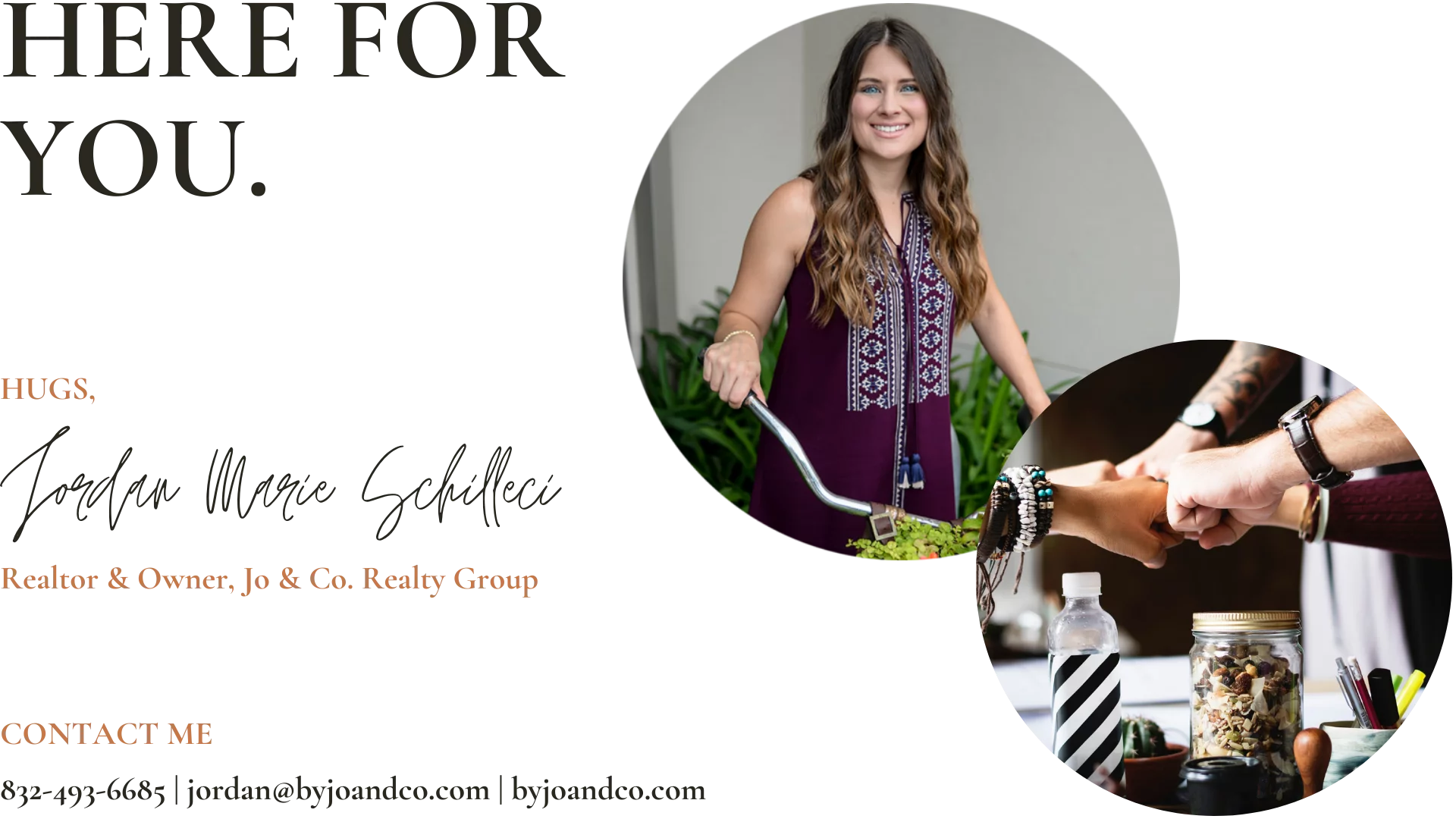 We are Waiting for You
If you are looking to relocate to the Houston Area, we would love to meet you, and hear your story. Below you will find all of my contact information, as well as some homes for sale in the area. We truly look forward to hearing from you! P.S. Don't forget to check out our YouTube Channel!

If you are overwhelmed..
Now if you are feeling overwhelmed on where you should plant your roots, I would love to talk to you. You can schedule a call with me by click this link: http://byjoandco.com/call or just send us an email: jordan@byjoandco.com. There are some amazing communities all over the Houston suburbs. In this post, https://search.byjoandco.com/blog/best-neighborhoods-in-houston/, I deep dive into all the different suburbs/neighborhoods that you might want to consider, and why. There are many resources here, so please reach out if you are curious what to look at next! Thank you for trusting us.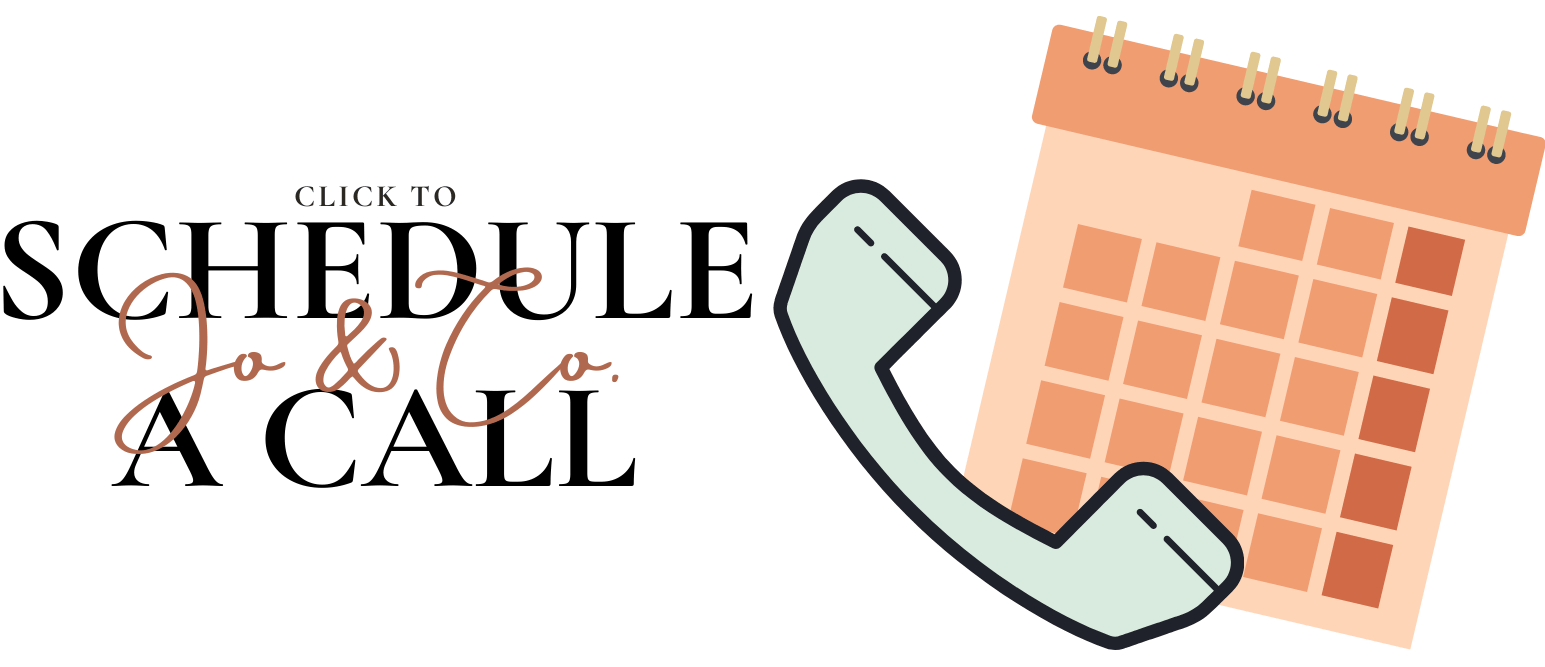 Links to check out..
➟ Our YouTube Channel :: http://byjoandco.com/youtube
➟ How do property taxes work in Texas? :: http://byjoandco.com/propertytaxesintexas
➟ Things to do in The Woodlands :: http://byjoandco.com/inthewoodlands
➟ Safest Neighborhoods in Houston :: http://byjoandco.com/safesthouston
➟ Best Neighborhoods in Houston :: http://byjoandco.com/bestneighborhoods
➟ Houston Texas Where to Live :: http://byjoandco.com/houstontexaswheretolive
➟ First Time Texas Home Buyer :: http://byjoandco.com/firsttimetexasbuyer
What next?!
• Download our Moving to Texas ebook! http://byjoandco.com/movingtotexasebook.
• Download our Where to Live in Houston Texas ebook! http://byjoandco.com/wheretoliveebook.
• Schedule a phone call or appointment with us! http://byjoandco.com/appointment.
• Email us! Jordan@byjoandco.com.
• Looking for a buyer's agent? Fill out our buyer questionnaire! http://byjoandco.com/q.
• Ready to find your dream home? Search, http://search.byjoandco.com.
• Subscribe to our YouTube Channel: http://byjoandco.com/youtube.

Visit the Jo & Co. YouTube Channel
At Jo & Co. we know that most people struggle with the home buying or selling experience. We are a brokerage, real people, that do more for you, by being with you every step of the way, so that you plant your roots in the right soil. One way that we go above and beyond is with the content we share on YouTube. Click the photo below to explore our channel.