Hello friend,
Today I am bring you the other side of the coin, to balance all of my bragging about The Woodlands. Today we have a guest post. Our newest agent, AKA, my husband, Edward, wrote an article for all those wanting to know "the dirt on The Woodlands". So without further babbling..
---
5 Reasons to Rethink Moving to The Woodlands
Below are 5 reasons that The Woodlands might not be what you expected. This is not an attempt to make The Woodlands into a bad place. The Woodlands is a very nice place to live, raise a family, and work. This is more about the perception versus the reality of The Woodlands.  You will see The Woodlands plastered all over the "Best of" lists everywhere. The Woodlands stacks up well in comparison to most areas of Houston, but how does is really compare to where you are? I think that you'll find some compelling reasons below to take a deeper dive into what The Woodlands really is. Does The Woodlands really offer you the lifestyle that you want/need?
Population
The Woodlands is populated by 2512 people per square mile, destroying the Texas average by 2692%, and the national average by 2673%. Originally a master planned community, turned city, now boasting extreme density levels. Current construction and congestion show the infrastructure was not intended, nor will support the current overload. This is apparent while shopping, dining out, or traversing about town during busy times. Just north of The Woodlands is Conroe, cited as the nation's fastest growing city. Accompanied by steady growth to the west, The Woodlands is sure to continue overpopulating. This may get you a premium for your home at some point, but the picturesque "city of The Woodlands" you've moved to attain is long gone.
Nature
In the middle of The Woodlands sits Lake Woodlands. A family oriented center point for the master planned community.  While impressive for a man made lake, it is still just that. With a average depth of around 8 ft, and a less than desirable fishing menu, no wakes allowed, this lake is amateur at best. Yes there is a lake, but if you are moving from just about anywhere else in the nation, you will be sorely disappointed in Lake Woodlands.  The Woodlands does hold true to its name, with tons of trees, parks and green space. With that, you have to remember that this is a master planned community. Hiking on paved walkways, with a maximum elevation change of about 90 feet throughout the Woodlands is not going to satisfy the average nature enthusiast. You certainly are better off than a lot of the suburban cookie cutter subdivisions littered around Houston, but to claim The Woodlands is any type of natural paradise is a complete falsity.  

Equal Opportunity
The Woodlands boasts a higher than average median household income, with a majority being dual income. Unfortunately the wage gap is considerably higher than the national average. The Woodlands shows women earning about 70% of what their male counterparts are earning, in comparison to a national average of 78-82%.  This shows a particular cause for concern as women may end up traveling to Houston to find a meaningful wage, creating added expenses and commute time.
The Commute
With a population of about 110k people and employment opportunities at 50k, if everyone who worked in The Woodlands lived in The Woodlands that would mean about 50% of the residents had a commute to work. Given the above average median income, you can rule out many of the retail and food service jobs. So that percentage of commuters is even higher.  So, now you are trying to wiggle your way in and out of The Woodlands everyday with 50K other people. We haven't even talked about getting into downtown traffic. Spending a couple hours in your car a day may start to take away from that naturist wonderland feeling.
COL - Cost of Living
Cost of Living in The Woodlands is 31.9% higher than Texas, and 19% higher than the national average. With something as simple as gas prices costing an additional 10 cents a gallon, just because you are in The Woodlands may to some be enticing. Most people move to Texas expecting more bang for their buck, this is not the case here. The housing market will yield an even more unfavorable number, in comparison to nearby cities. This is a shame given The Woodlands original vision of socio economic diversity.
The Township
So in Texas, you are either incorporated, or unincorporated. If you fall outside city limits you will not pay city tax, but you will pay for county services, like EMS.  But The Woodlands has a township, unlike most unincorporated cities. So instead of paying an HOA fee, averaging 600 dollars a year in Houston. You are paying a Township fee of .2273% of your homes value (350K house is about 800 a year). Within the Township there are villages, with their own elected officials. So if you have a problem with your TPS reports you are definitely going to be hearing about it. The most detrimental aspect of this structure is the lack of meaningful representation.  As an unincorporated city, you will not have a seat at the proverbial table. This may not matter to you if you want to live out in the sticks, where self governing is the primary benefit. The Woodlands is not that, in fact it's quite the opposite. The bordering cities are very large, and bleed into The Woodlands. Not having a voice could prove to have a very negative impact of The Woodlands way of life.
Conclusion
In conclusion, The Woodlands is a very affluent, sought after portion of Houston. There is nothing wrong with The Woodlands. The issue is the way that The Woodlands is portrayed to those who have never visited. I think that George Mitchell's vision has been lost along the way.  You will be moving to an overpopulated, overpriced, overbuilt area, which couldn't be further from the original plan. This vision is what people see when they research The Woodlands. This vision is what people expect when they arrive. The simple fact is The Woodlands is not this sort of urban utopia where you can have your cake and eat it too.
- Edward
---
I hope you have found this post beneficial, but not a turn off from moving to The Woodlands. As you know, I adore The Woodlands, but at the same time, I do acknowledge there are many different areas of Spring and Houston, which have lots of great qualities that lead people to call that neighborhood home over The Woodlands.
We are so happy you found our little corner of the interwebs. We look forward to y'all reaching out to us. We love to answer questions and welcome them. Recently we created some local maps, and you can download those by clicking the image/link above. Below, you will find an index of some very helpful information to assist you in learning more about the Houston suburbs. If you are relocating to our neck of the woods, we hope you reach out to us, because we would love to help you by being your local realtor and friend. Hugs, Jo.
Thoughtfully written for you by Jordan and the Jo & Co. Team.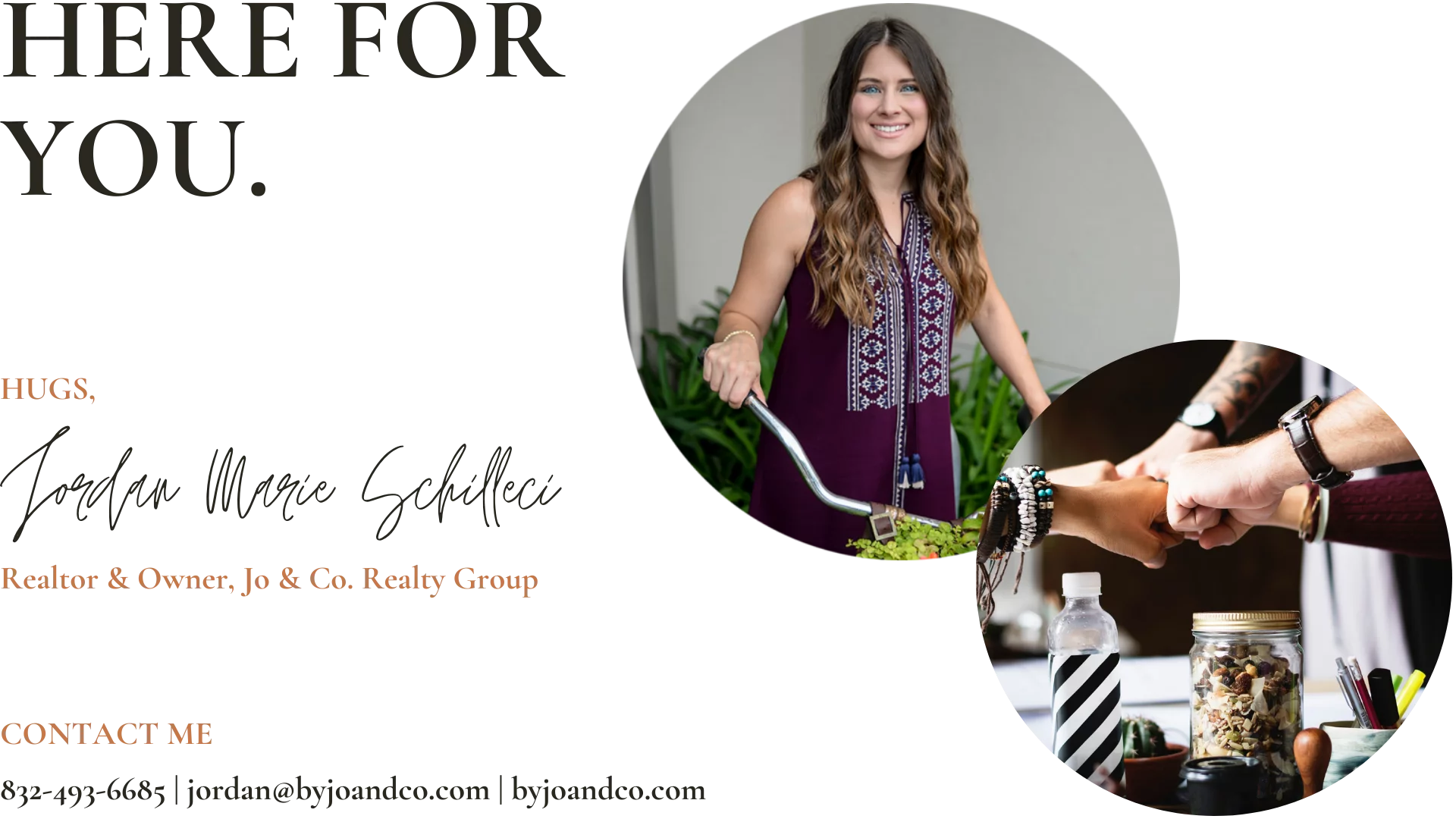 We are Waiting for You
If you are looking to relocate to the Houston Area, we would love to meet you, and hear your story. Below you will find all of my contact information, as well as some homes for sale in the area. We truly look forward to hearing from you! P.S. Don't forget to check out our YouTube Channel!

If you are overwhelmed..
Now if you are feeling overwhelmed on where you should plant your roots, I would love to talk to you. You can schedule a call with me by click this link: http://byjoandco.com/call or just send us an email: jordan@byjoandco.com. There are some amazing communities all over the Houston suburbs. In this post, https://search.byjoandco.com/blog/best-neighborhoods-in-houston/, I deep dive into all the different suburbs/neighborhoods that you might want to consider, and why. There are many resources here, so please reach out if you are curious what to look at next! Thank you for trusting us.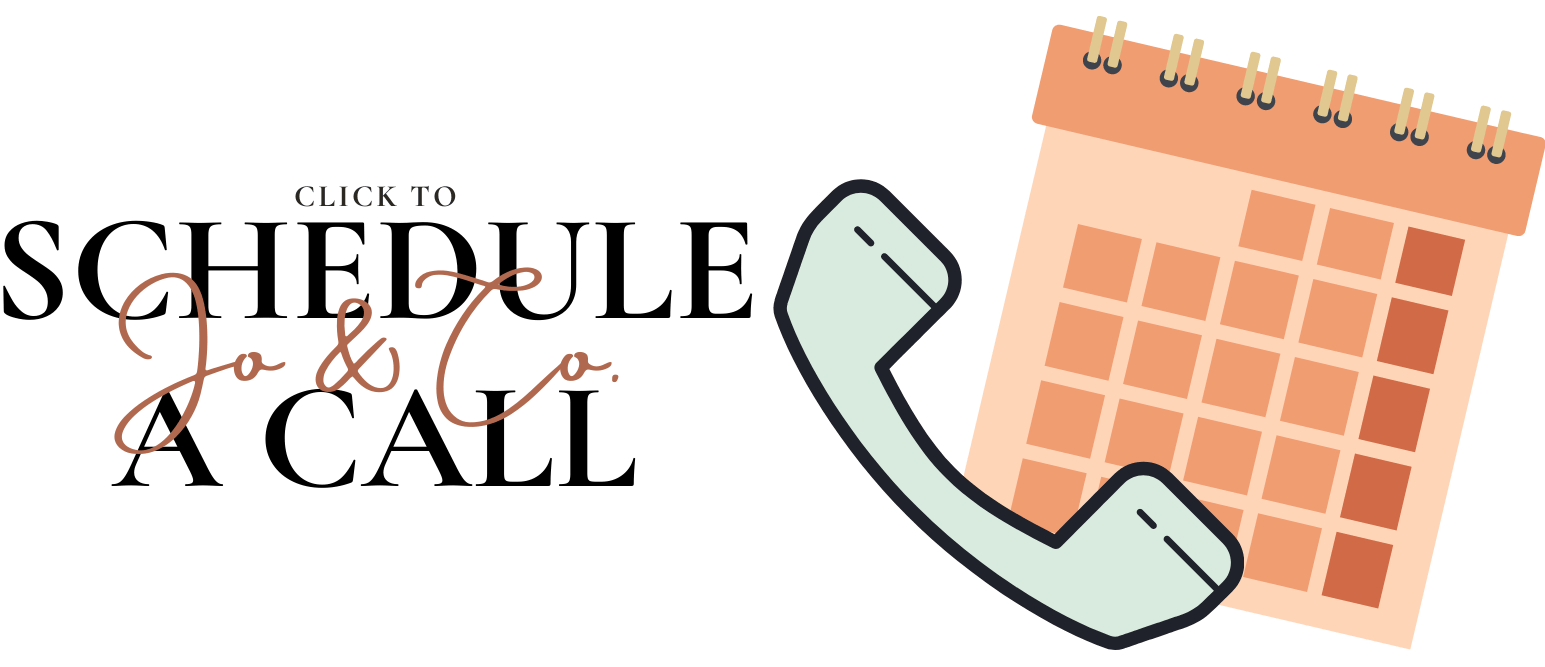 Links to check out..
➟ Our YouTube Channel :: http://byjoandco.com/youtube
➟ How do property taxes work in Texas? :: http://byjoandco.com/propertytaxesintexas
➟ Things to do in The Woodlands :: http://byjoandco.com/inthewoodlands
➟ Safest Neighborhoods in Houston :: http://byjoandco.com/safesthouston
➟ Best Neighborhoods in Houston :: http://byjoandco.com/bestneighborhoods
➟ Houston Texas Where to Live :: http://byjoandco.com/houstontexaswheretolive
➟ First Time Texas Home Buyer :: http://byjoandco.com/firsttimetexasbuyer
What next?!
• Download our Moving to Texas ebook! http://byjoandco.com/movingtotexasebook.
• Download our Where to Live in Houston Texas ebook! http://byjoandco.com/wheretoliveebook.
• Schedule a phone call or appointment with us! http://byjoandco.com/appointment.
• Email us! Jordan@byjoandco.com.
• Looking for a buyer's agent? Fill out our buyer questionnaire! http://byjoandco.com/q.
• Ready to find your dream home? Search, http://search.byjoandco.com.
• Subscribe to our YouTube Channel: http://byjoandco.com/youtube.

Visit the Jo & Co. YouTube Channel
At Jo & Co. we know that most people struggle with the home buying or selling experience. We are a brokerage, real people, that do more for you, by being with you every step of the way, so that you plant your roots in the right soil. One way that we go above and beyond is with the content we share on YouTube. Click the photo below to explore our channel.